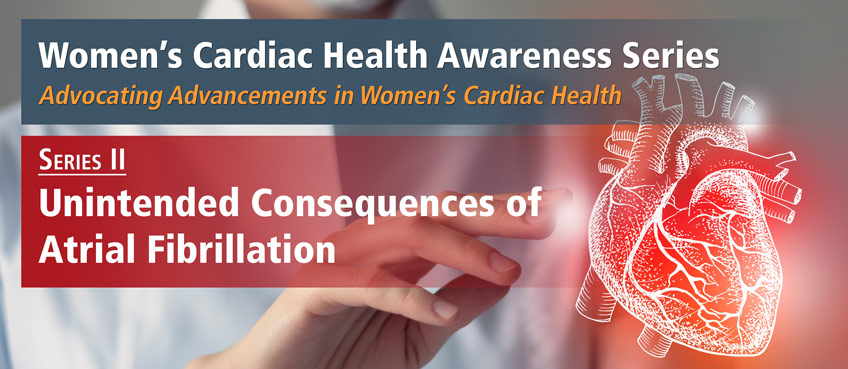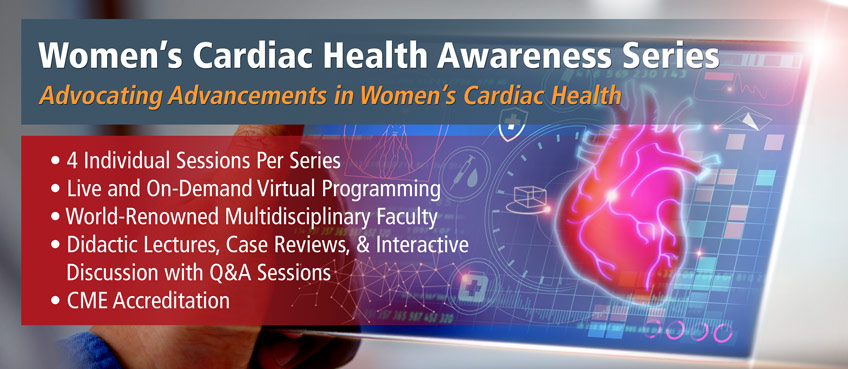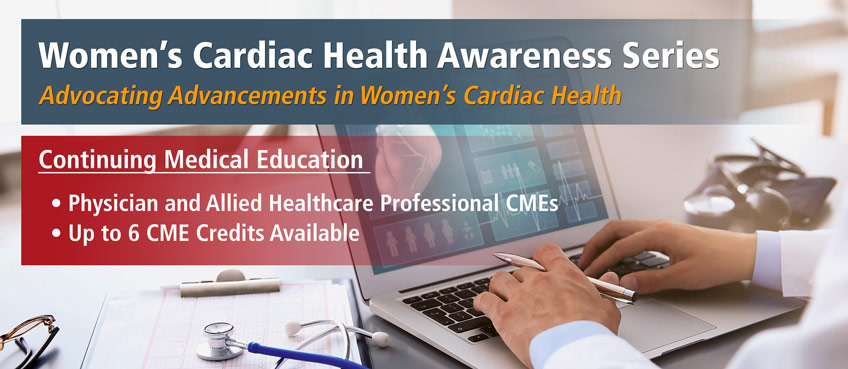 Introduction and Mission
The Women's Cardiac Health Awareness Series, led by the Program Directors, Dr. Roxana Mehran, Dr. Andrea Russo, and Dr. HelenMari Merritt, is dedicated to providing educational programming focused on evidence-based strategies to improve the quality of cardiac treatment in women, through an interactive virtual forum. Featuring leading thought leaders at the forefront of cardiac care, the Women's Cardiac Health Awareness Series disseminates educational programming that can be directly applied to real-world practice.
The Mission of the Women's Cardiac Health Awareness Series is to serve as a leading resource that delivers high quality education, increases awareness, and advocates for the advancement of strategies and approaches amongst the global multidisciplinary cardiac care team of healthcare professions who are dedicated to the management of cardia care in women.
The Inaugural CME Series, focused on Women and Atrial Fibrillation, will be comprised of 4 individual Live Online Sessions that feature didactic lectures and case reviews which are complemented with moderated panel discussions and Q&A sessions, that enable attendees to directly engage with faculty.
---
Women and Atrial Fibrillation Series
---
Session I:
Contemporary Data on Women and Afib: Identifying Symptoms, Patient Selection, Increasing Awareness and Education
Live Broadcast Date & Time:

October 5, 2022 • 9:15 – 10:45 AM EST

*Registration Now Open
---
*Coming Soon
Session II:
Optimal Treatment Options for Women with Afib: LAA Management, Concomitant and Hybrid Ablation, and Pain Management in Minimally Invasive Thoracic Procedures
Session III:
Developing a Successful Afib Program: Becoming an Advocate and Step Wise Approaches for Application into Practice
Session IV:
Afib Education and Awareness: Call to Action on Optimal Next Steps
---
Program Directors

Roxana Mehran, MD, FACC, FACP, FCCP, FESC, FAHA, FSCAI
Professor of Medicine and Director of Interventional Cardiovascular Research and Clinical Trials
The Zena and Michael A. Wiener Cardiovascular Institute at Mount Sinai School of Medicine
New York, NY

HelenMari Merritt, DO
Cardiothoracic Surgeon
Executive Committee and Board of Directors Member
Methodist Physicians Clinic
Omaha, NE

Andrea Russo, MD, FACC, FHRS, FAHA
Professor of Medicine, Cooper Medical School of Rowan University
Academic Chief, Division of Cardiology
Director, Electrophysiology and Arrhythmia Services
Director, CCEP Fellowship
Cooper University Hospital
Camden, NJ
---